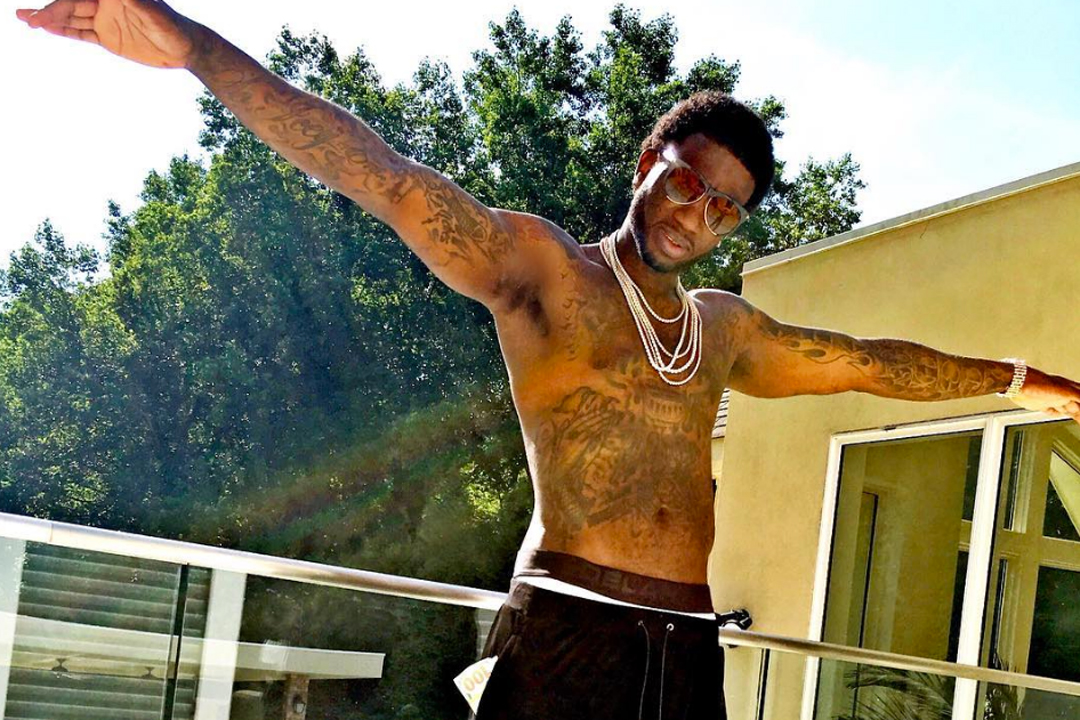 I'm from a region where longtime veteran rappers like Jadakiss and Fabolous still reign supreme . A lot of rap fans where I'm from would rather keep a Jada freestyle on repeat  or bump "Soultape 2" than listen to a banger by Kevin Gates. Personally, I've always kept an open mind when it came to music and it never mattered if the artist was from Brooklyn, New York or Dumas, Texas -- if I fucks with you, I fucks with you.
It's no secret that one of my favorite rappers to listen to is Gucci Mane. I've been a fan of Guwop since my junior college days in Buffalo, NY. Over the last few years I have learned to look past the fact that he'll never possess the lyrical abilities of my
Top 5 favorite artists
and I now appreciate him as one of the most influential artists of the last decade. Here are 5 things every artist can learn from Gucci...
1.
Be Consistent
There was a time when it felt like Gucci was dropping 2 17 song mixtapes a month! Whether he is in his second home (jail) or out on the streets, Gucci fans can expect him to saturate the internet with his signature trap sound. I'm not saying every artist should drop 1,000 songs in a year, but consistency can keep fans engaged. Think of all the musicians who have been lost in the shuffle because they took too long in between releases. I doubt I'll ever be able to churn out as many songs as guys like Gucci and Future, but I will most certainly be dropping music more frequently. 

2.
Be Yourself
From day one Gucci never tried to fit in or follow any trends. He was a hustler from the south and he let it be known on like every track. His southern accent is strong and he'll never be politically correct. Too many people in general struggle with who they are and aren't comfortable in their own skin. I feel that in order for any musician to have true success they must embrace who they are as a person and develop their own unique sound. Gucci has made a lot of money and has appealed to millions of people all over just by being his mothafuckin' self!

3.
Invest In Your Sound
It's no denying that Gucci has rapped over some of the hardest beats of the last decade. Without Gucci we would probably have never heard of a Zaytoven or MikeWillMadeIt. Gucci invested in these unknown producers and made their unique sounds popular in the world of hip hop. He and the producers that he works with are the pioneers of trap music. To this day, every time I hear a Zaytoven beat I think Gucci is about to spit. Every artist should find their own Zaytoven; mines is Brizzie. 

4.
You Don't Have To Have The Best Lyrics
On the east coast, lyrics still matter to a lot of folks. You just can't get on the track saying anything. These mothafuckas from NY, Jersey and Philly want to hear "bars". The truth is, times have changed and people are liking songs just purely off of the beat and the delivery of the artist's lyrics. Gucci Mane has made a living off of hot beats and good delivery. What is Gucci talking about most of the time? Nothing! But the way he says things makes the majority of his music interesting. I've had issues with delivery in the past, but I'm getting much better!

5. 
Show Love To Other Artists
I once read a book by a man named Steve Siebold and all throughout the book he stated that people live life in fear and scarcity when they should live life with love and abundance. Gucci clearly operates out of love and abundance. He realizes that everyone can make money off of music and he has a long history of sharing his spotlight and resources with other artists. From Waka Flocka, Rich Homie Quan, Young Thung, Migos to Oj Da Juiceman, Gucci has put on dozens of unknown talent who have made names for themselves in the industry. When my time comes to shine, I will surely let the world know about talents like Dez G and Benny Marz.

Say what you want to say about Gucci Mane, but there is no denying the influence that he has had in hip hop. He's an inspiration to artists like me and you don't have to be a hood drug dealer to understand and admire what he has done.