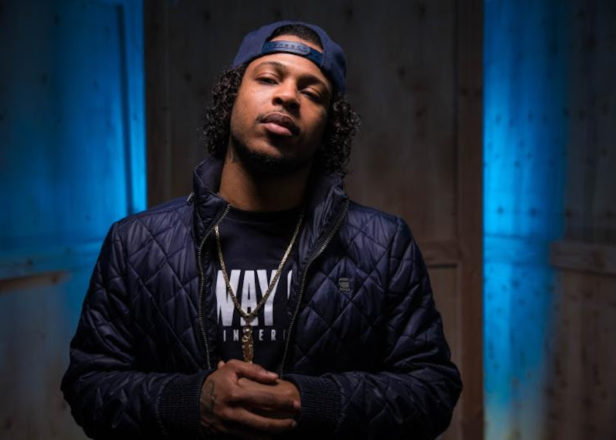 I've been fuckin' with west coast music since I can remember. Even though I was hella young I can remember always hearing Snoop Dogg, Ice Cube and 2 Pac on Philly's Power 99 in the '90s and early '00s. Television stations like MTV, BET and The Box introduced me to legends like Dj Quik, E-40, Warren G, Tha Dogg Pound, Nate Dogg and so many more. In recent years, I've grown fond of dope west coast artists like Schoolboy Q, Nippsey Hussle, Dom Kennedy, YG and Ty Dolla $ign. The music almost makes me wish that I was from California.
I gotta give a shout out to DjBooth.net for always writing about upcoming artists. One day while I was scrolling through twitter I saw a post from Dj Booth talking about the hottest new artists in L.A. One of them happened to be a jheri curl wearing Crip named G Perico. He had just released an album called All Blue and after I listened to his song "Cant Wait" on youtube I instantly said, "This is my new favorite rapper". I'm not a gang banger, nor am I from the streets, but I like G's music because he talks about running his own legit businesses, women, not wasting time and making dreams a reality. Not too long ago I downloaded a joint project that G Perico did with fellow LA rapper Jay Worthy and my future producer Cardo that solidified G's spot as one of my favorites. 
His consistency and hunger for success is what inspired me to record my latest song "I'ma Get It" and work on putting material out more frequently. He's literally doing everything that I'm striving to do and he's only a year older than me. If he can bounce back like that after a prison stint, what's my excuse?